With a combination of contemporary style and superior value, Lava A16 MTV Phone is specially designed for MTV generation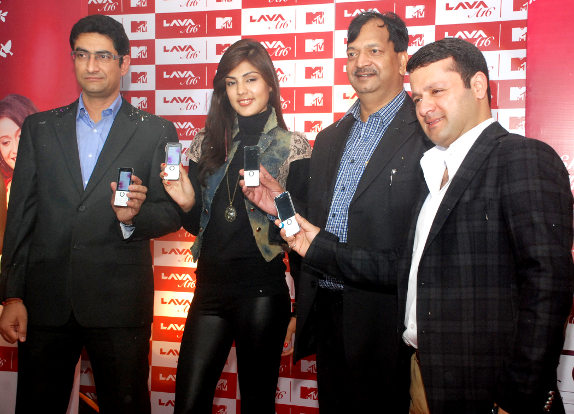 With growing urbanization, more and more people consider mobile phones as the 'absolute necessities of life'. Attitude, Funk, Style and Fashion…LAVA partners with MTV India to get the newest range of stylish phones for the consumers of today. Taking this into consideration, Lava Mobiles, with the distinctive motto of providing the power of communication in every hand, today, unveiled an exciting new phone the Lava A16 MTV Phone which has a unique combination of contemporary style and superior value that is specially designed for MTV generation.
Commenting on the launch S. N. Rai, Director- Lava International Ltd., said, "Consumers are a fragmented lot, either they are considered to be tech-leaders / tech-savvy users or they primarily use their phones to stay connected and look good while doing so. We felt there was a definite gap in the market for mobile phones that cater to both ends of this scale. And this prompted us to launch Lava A16 that combines elegance and technology."
"The current generation is a fashionable lot. Right from accessories to shoes to clothes everything has to fall in a particular trend. With Lava A16, the days of boring black or silver mobile phones are behind them, as the consumers will now have the ability to show off their phone as a stylish fashion accessory. Apart from the classy looks, the phone has excellent features like a Specially animated themes, 3.2 MP camera, and a 2.6'' high resolution screen making it a combination of style and substance. This phone offers great consumer value without compromise and, we hope, it will definitely appeal to young executives and college goers who want to be a part of the new revolution", adds Sunil Raina, Chief Marketing Officer- Lava International Ltd.
Jaideep Singh, Vice President – Viacom Brand Solutions, Sales & International Business, Viacom18 Media Pvt Ltd explains, "Mobile phone is one of the most significant categories in the youth space and its relevance has exceeded beyond the simple need to communicate. It's today an extension of user's personality and style quotient. We're excited to tie-up with Lava Mobiles to add more style in the lives of our consumers."
Priced competitively between the range of Rs. 4000 – Rs. 4500, the Lava A16 phones will be readily available across all leading retail outlets in India.